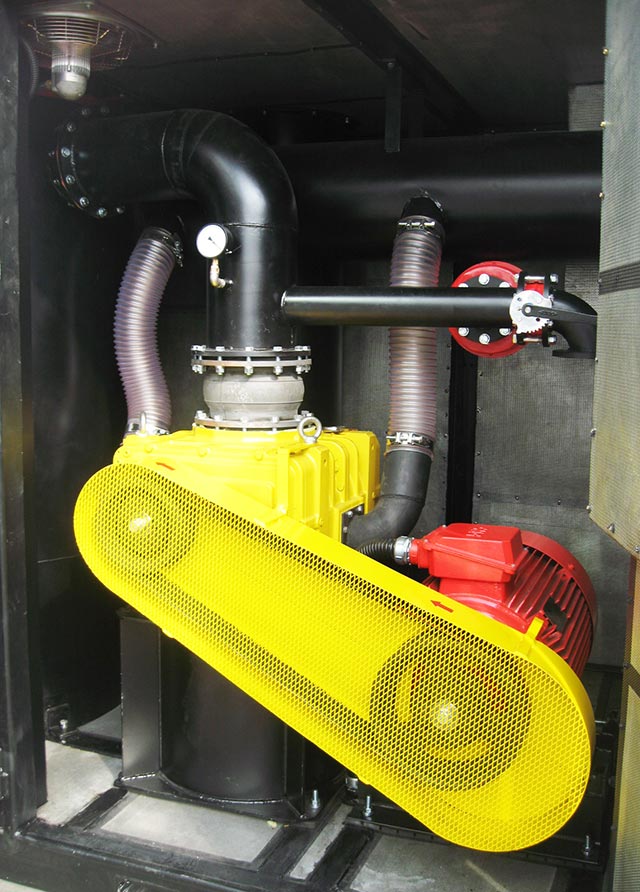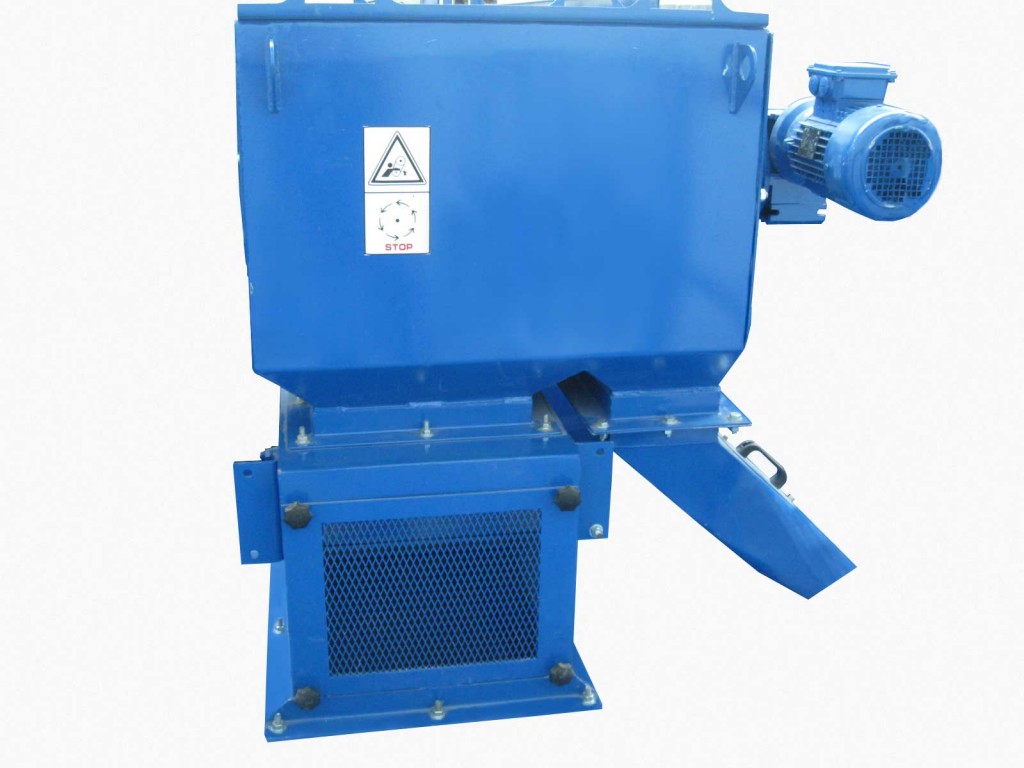 Recycled abrasive reduces costs
During blasting all abrasive is contained within the enclosure. After blasting the abrasive is manually collected from the enclosure floor for reuse.
In Porta-Blast models 2020 and 2040 the abrasive is swept or blown from the floor and scooped into a collection hopper for recycling.
High powered German vacuum
Porta-Blast model 4060 is fitted with a high powered vacuum recovery unit. Using a wheel mounted pick up tool and flexible hose operators suck the abrasive directly from the blastroom floor.
The vacuum recovery unit is fitted with a 30kw German made vacuum pump. This unit is capable of recovering up to 5mt/hr of steel grit abrasive.
5 tonne per hour recycling
From the collection hopper, or vacuum, the used abrasive is automatically processed for reuse. Both oversize waste and dust are removed from the abrasive. The abrasive recycling unit can process up to 5mt/hr of steel grit abrasive.
Industrial grade recycling equipment.
To achieve good quality blasted surfaces it is crucial the abrasive is cleaned to the highest standards, and all traces of dust and contamination are removed. The abrasive cleaning system on all Porta-Blast units is a fully fledged industrial abrasive re-cycler that thoroughly and effectively cleans the abrasive prior to reuse.
This cleaning efficiency ensures the next item to be blasted is not contaminated with rust and paint residue from previous items, and ensures highest surface cleanliness standards are easily achieved.
Blast pot automatic refill
After cleaning, the abrasive is deposited into a storage hopper ready for immediate reuse. Every time blasting is stopped the abrasive from the storage hopper will automatically refill the blasting pots.